Welcome to Jones Orchard in Millington, Tennessee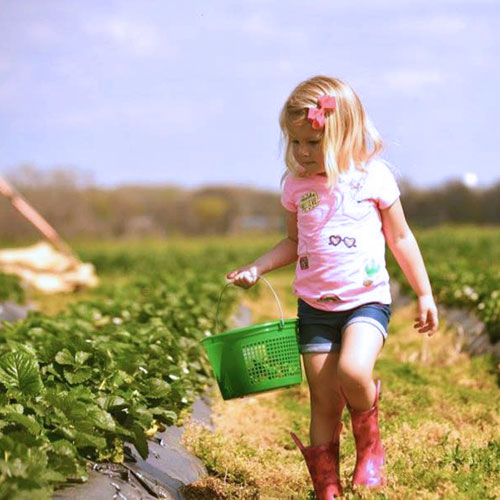 Jones Orchard offers many features for your eating and shopping pleasure when you visit -

Pick Your Own
Choose from 2 Roadside Markets: Hwy 51 and Singleton Pkwy
The Country Kitchen at the Market on Highway 51
Jams, jellies, preserves, and relishes made with our own fruit
Booths at three regional Farmers' Markets
Fall Fun Events, including the Jones Orchard Corn Maze, hayrides, and pumpkin patch
Haunted attractions that are more elaborate and terrifying every year
Located just 10 miles north of Memphis, our family farm has been providing the best in fresh fruits to Memphis and the Mid-South for over 7 decades. Today we have grown to over 600 acres in production. We strive to offer the freshest fruit to our customers, just as our grandfather, H. L. "Peaches" Jones did in 1940 when he started our farm.
We offer three pick-your-own locations, two roadside markets, three farmers' market booths, a robust jelly business, and a fall harvest celebration complete with a huge corn maze and three haunts sure to delight and scare!
Farm Fresh Produce
Farm Fresh Peaches
Best known for our extraordinary peaches, we now have 110 acres devoted to 25 varieties of peaches, including customer favorites – Elberta, Redskin, Georgia Belle, and Indian Peaches.
Our peaches are fragile, local jewels. They can't be shipped long distances and must be consumed shortly after picking. We also grow heirloom peach varieties not available in grocery stores today. You will be amazed by the rich, juicy flavor of Jones Peaches.
Pick-Your-Own Fruits & Vegetables
Did you know we also have 50 acres devoted to plums, nectarines, strawberries, blackberries, blueberries, pears, apples, and pumpkins? We do, and all of our fruits are available for our Pick Your Own customers during harvest season! Join us on the farm for pick-your-own and ready picked produce!
Pick Your Own Orchards Ripening Calendar CSA Program
Country Kitchen
Our Country Kitchen provides deliciously farm-fresh jams, jellies, relishes, pies and pastries to take home and serve to your family.
Fall Fun
Just as the harvest season is winding down, we go a bit crazy with our corn maze and haunted attractions. Every year these events grow, with more and more "terrifying fun"!  Come to be aMAZEd and leave with haunting memories that will linger for a lifetime.
We are meeting our customer demands of today for locally grown, great tasting produce and the desire to pick produce directly themselves. Your trip to our farm promises to be busy and fun, offering something for all ages in your family.